#34 The Art Song Form
The beauty of the Art Song music, written for solo voice and piano, is that both the voice and piano are equally important and that, in this microcosm of composition, everything is pared down to its essence. Within the conversation between the voice and piano neither is supreme, but each is equal in their contribution.
Historically, from the 12th Century onward, this intimate pairing of the voice with an instrument appears in the form of Troubadour Songs. What we recognize as present day recital music, the dynamic relationship of the voice and piano, emerges fully developed in 19th Century Germany in the form of Lieder and later in the early 20th Century France with Impressionist Melodie and, reflecting a flourishing art form, in English in the 20th and 21st Century with British and American Contemporary Art Songs.
Among the first composers of Contemporary Art Songs, which Suzanne and I have included in the upcoming recital of British and American Composers of the 20th and 21st Century, is the British composer Ralph Vaughn Williams (1872-1958) whose style combined elements of folk melodies with 20th century modern as well as impressionistic tonalities. His songs have a nostalgic quality that reflects either directly or indirectly, as many British composers of this period, the profound effects of living through WWI and WWII.
Post WWI, on the other side of the Atlantic, the American composers were developing their own style incorporating American Jazz idioms and folk music, the modern movement of polytonality, and twelve tone technique.
Samuel Barber (1910- 1981) was well known for his orchestral contributions in the 20th century and is probably best recognized for his Adagio for Strings as well as his concertos for violin and cello. His deep love of writing for the voice is evidenced by his opera Vanessa, his rhapsody Knoxville, Summer of 1915 and his Art Song Collection. His life partner was Gian Carlo Menotti who was also a great composer of vocal works.
Leonard Bernstein (1918-1990) was probably least known for his art songs and much more famous as the conductor of the New York Philharmonic, an interpreter of the works of Mahler, his lecture and education series for children, his theatrical works (West Side Story, Candide, On The Town) and his anti-war Mass. His compositional style is a blend of cultural influences including Latin Dance, Jewish Folk music and Jazz as well as the writing styles of the previous generation of composers such as Copland and Stravinsky.
Lee Hoiby (1926-2011), was primarily a composer of vocal music and a student of Gain Carlo Menotti. Hoiby, who just recently passed away at the age of 85 was greatly influenced by the German Lieder of Schubert and wrote with a sparse and simple style. The following is a wonderful quote of his from 2006, "For me, composing music bears some likeness to archeology. It requires patient digging, searching for the treasure; the ability to distinguish between a treasure and the rock next to it and recognizing when you're digging in the wrong place. The archeologist takes a soft brush and brushes away a half-teaspoon at a time. Musically, that would be a few notes, or a chord. Sometimes the brushing reveals an especially lovely thing, buried there for so long."
Ned Rorem, a composer born in (1923-), is known primarily for his Art Song Collections as well as being a diarist with some notoriety for outing a number of gay composers and writing about his relations with both Bernstein and Barber in his book The Paris Diary published in the mid-60s. Rorem is also a prolific writer about music and his Setting The Tone is a collection of his essays in anthology form. His music composition style is a chromatic tonal style.
Dominick Argento (1927-) is primarily a composer of operas (14) including Postcard from Morocco and Casanovaís Homecoming and choral works along with an assortment of song cycles. His muse was his wife and soprano Carolyn Baily who passed away in 2006. His style of composition is tonal and lyrical.
Ricky Ian Gordon (1956-) is primarily known as a composer of songs, theater pieces and opera. He has based two operas on the passing of his lover from AIDS; Dream True in 1998, and Orpheus and Eurydice in 2005.
Try this:
There are wonderful recordings by Leontyne Price of many of these composers works. One of my favorites is her performance of Samuel Barberís Knoxville, Summer of 1915. The text is by James Agee, a beautiful homage to a summerís evening shared with family.
I hope that this helps give some background to the pieces Iíll be singing with pianist Suzanne Garramone in the upcoming recital of American and British Art Songs of the 20th and 21st Century, on Sunday July 24th , 2:00 PM at the Iao Congregational Church.
Join us!
<![if !vml]>

<![endif]> <![if !vml]>

<![endif]> <![if !vml]>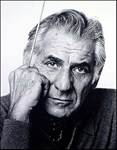 <![endif]> <![if !vml]>

<![endif]> <![if !vml]>

<![endif]> <![if !vml]>

<![endif]> <![if !vml]>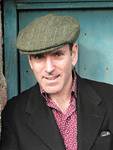 <![endif]>
Ralph Vaughn Williams Samuel Barber Leonard Bernstein Lee Hoiby Ned Rorem Dominick Argento Ricky Ian Gordon
Sing Pretty,
Sarah